Welcome to MOBS, the management organization at San Francisco State University! Come find out more about us!
Over the past six years, the Management Organization for Business Students has worked to create experiences and connections that help improve business student life at SFSU. By responding to the needs and desires of our members, we structure our activities to help members develop academically and professionally. Join us, and tell us what you want out of your college experience! We are open to individuals of all majors and class levels.
---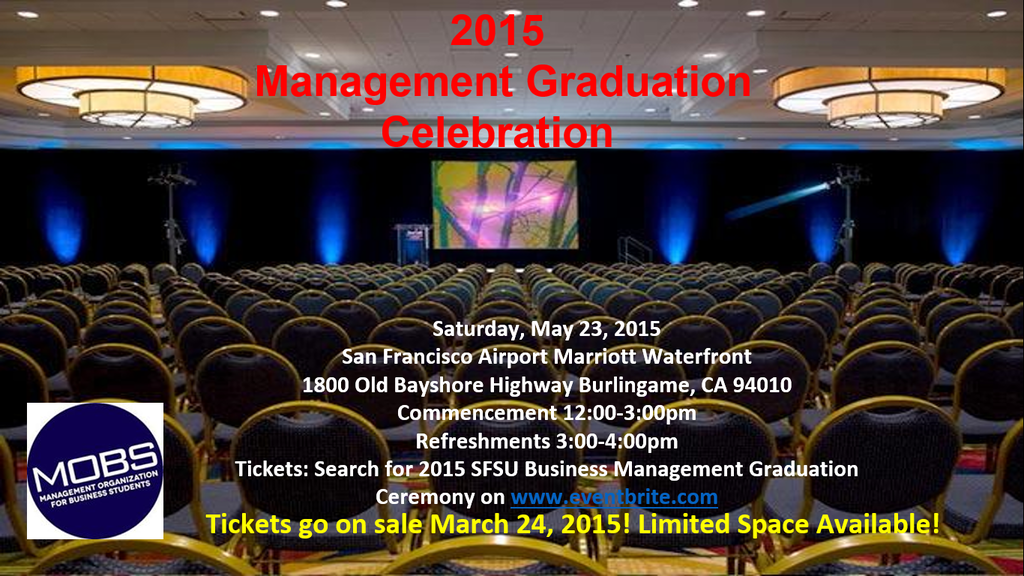 Or go to http://mgmtgrad2015.eventbrite.com for tickets.
When purchasing tickets, please specify the name of the GRADUATE as the "BUYER", regardless of who is paying for the tickets. We need this information to ensure fair quantities. If you make a mistake, just email us.
The deadline for graduates who want to walk to purchase tickets is SATURDAY, MAY 9
Congratulations, and see you there!
---
Meetings:
Next Meeting- TBA